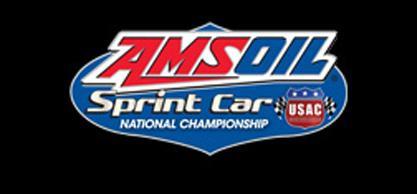 ---
ROCKY MOUNTAIN "SHOOTOUT" SPICES MERIDIAN SPRINTS; BURDETT REPEATS SALT LAKE CITY VICTORY
This weekend's USAC Western/Rocky Mountain Sprint Car "doubleheader" in Treasure Valley showcases the battle for championships in two USAC racing series. The races at Meridian Speedway near Boise, Idaho will produce a Rocky Mountain champion and could serve to outline the path to the title for the Western champion as well.
Jim Waters and Jimmy Wysong, each in search of a third Young Automotive Rocky Mountain title, are separated by just five points after last Saturday's race at Rocky Mountain Raceways in Salt Lake City, Utah. Waters finished second and Wysong third.
Ryan Burdett of West Jordan, Utah returned to the winner's circle for the second week in a row at Rocky Mountain Raceways Saturday night, winning the 40-lap feature at the Salt Lake City oval. Burdett passed Paul Marconi on lap 22 and led the rest of the way to beat Waters, Wysong, Mike Murgoitio and Luis Ramos III.
Tony Hunt currently leads the Western Series by 59 points over Luis Ramos III as he seeks a sixth USAC racing championship which would put him in select company. Only four drivers have earned more USAC driving championships in the 55-year history of the club.
USAC AMSOIL WESTERN SPRINT CAR POINT STANDINGS
1-Tony Hunt-585, 2-Luis Ramos III-526, 3-Scott Pierovich-399, 4-JoJo Helberg-333, 5-Shanua Hogg-309, 6-Gordon Rodgers-263, 7-Marvin Mitchell-254, 8-Tanner Swanson-246, 9-Audra Sasselli-226, 10-Kody Swanson-129.
USAC YOUNG AUTOMOTIVE ROCKY MOUNTAIN SPRINT CAR POINT STANDINGS
1-Jim Waters-557, 2-Jimmy Wysong-552, 3-Luis Ramos III-505, 4-Eric Barlow-388, 5-Paul Marconi-362, 6-Ray Bergener-352, 7-Ryan Burdett-344, 8-Mel Andrus-335, 9-Mike Straub-261, 10-Chancey Filler-233.
---
Submitted By: USAC Sprints
Back to News