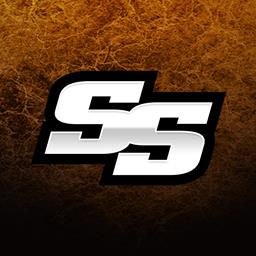 ---
MERIDIAN SPEEDWAY HOSTS PAIR OF WESTERN SPRINTS; GERHARDT GETS SECOND VICTORY IN STOCKTON 50-LAPPER
USAC's AMSOIL Western and Western Classic Sprint Series head for Idaho for this wekeend's races at Meridian Speedway. Feature events are slated both Friday and Saturday nights at the quarter-mile paved oval. The USAC/Utah Ford Focuses are also on the racing program both nights.
Audra Sasselli of Visalia, Calif., attempting to become USAC's second female driving champion, enters the Meridian races with a 23-point lead over Cody Gerhardt in the Western Sprint standings, while Lincoln, Calif.'s Tony Hunt sits atop the Western Classic points, 64 ahead of Geoff Ensign.
Gerhardt, of Madera, Calif., wheeled his Western Speed Racing machine to victory in Saturday night's 50-lap AMSOIL USAC Western Classic Sprint feature at Stockton 99 Speedway. He passed teammate Tim Skoglund on lap 34 and led the final 17 laps to beat Tim Barber, Sasselli, Skoglund and Ensign. Western Classic point leader Tony Hunt was the fastest qualifier and finished sixth in the feature.
Mike Murgoitio won both Meridian Sprint features in 2010.
AMSOIL USAC WESTERN SPRINT CAR SERIES POINT STANDINGS
1-Audra Sasselli-359; 2-Cody Gerhardt-336; 3-Tony Hunt-324; 4-Tim Skoglund-320; 5-Luis Ramos III-315; 6-Scott Pierovich-267; 7-Geoff Ensign-199; 8-Tim Barber-177; 9-Shauna Hogg-175; 10-Gordon Rodgers-151.
USAC WESTERN CLASSIC SPRINT CAR SERIES POINT STANDINGS
1-Tony Hunt-411; 2-Geoff Ensign-347; 3-Shauna Hogg-340; 4-Tim Barber-338; 5-Scott Pierovich-311; 6-Audra Sasselli-245; 7-Jerry Kobza-242; 8-Cody Gerhardt-222; 9-Luis Ramos III-204; 10-Tim Skoglund-197.
---
Article Credit: Dick Jordan - USAC
Submitted By: Admin Account
Back to News