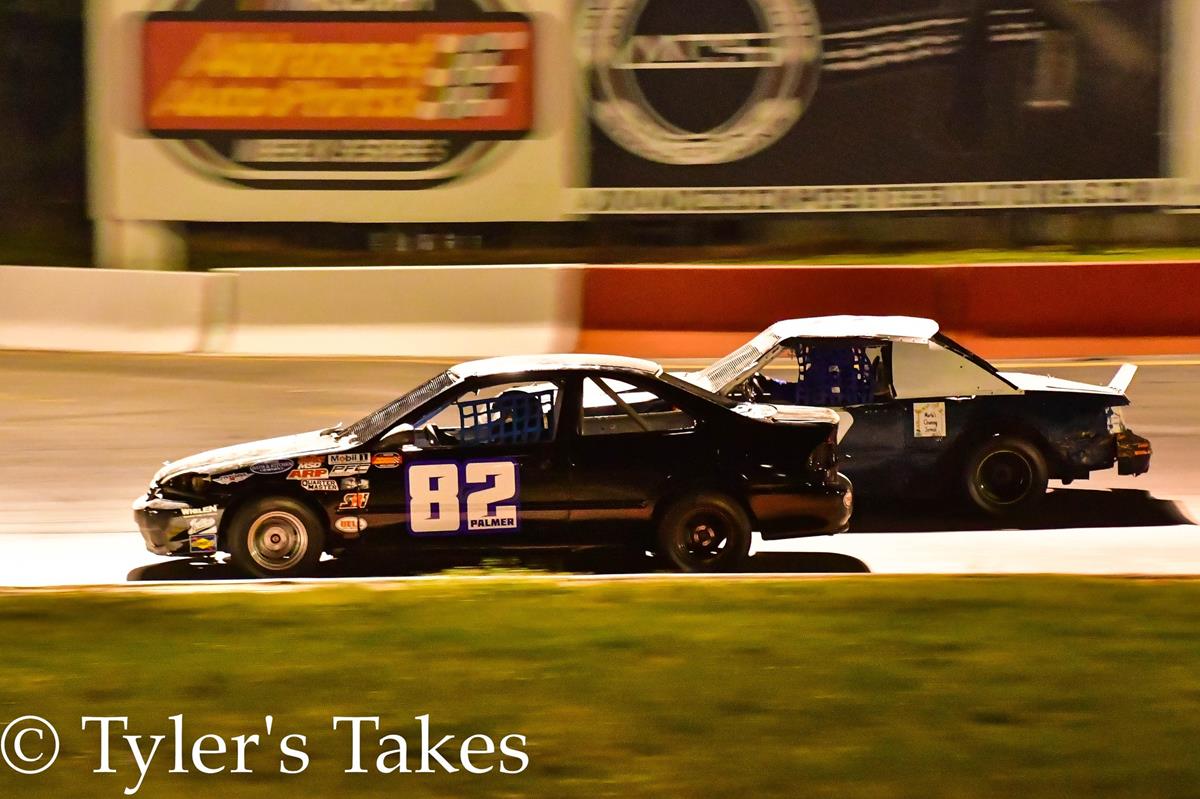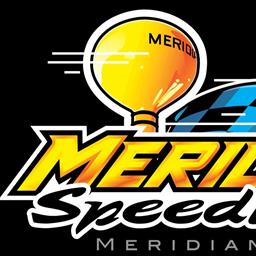 9/6/2022
Meridian Speedway
---
Palmer, Green Avoid Chaos to Take Twin 1K's
The pits were packed with many a Mini Stock on Sunday, September 4, as they went wheel-to-wheel for the Twin $1K's presented by Ferguson Water Works. The Boise Bath and Kitchen Mini Stocks ran twin $1,000 to win features Sunday, while the Zamp Pro-Late Models, Domino's Legends, Touchdown Automotive Street Stocks, Meridian Speedway Midgets, and Firehouse Pub and Grill Bombers traded paint for the night's Trammel Construction Feature Flags.
Chaos erupted as soon as the green flag waved on the first of Sunday's two $1,000 to win Boise Bath and Kitchen Company Mini Stock features. When the dust settled on two different incidents Jason Hammond and Justin Wilkerson sat wadded up in turn three, while Travis Pavlacky's pickup limped into the pit area with severe suspension damage caused by an attempted four-wide evasive maneuver.
When the green flag flew again Cortney Green piloted his borrowed Pollo y Mariscos, American Tire machine to the point. Once up front Green held off a charge from Boise, Idaho racer Chase Parker to lay claim to the first Twin 1K presented by Ferguson Water Works.
"It's kind of a piece of crap, but it turns good," Green said of his ride, Don Trafford's backup car.
The theme of early action continued in the Firehouse Pub and Grill Bomber feature as close quarters on the back stretch sent Keith Gonzales spinning into the barriers. When the race restarted DJ Taylor zipped to the lead, but couldn't hold off Blaine Waller, who collected his second Trammel Construction Feature Flag of the year.
Drew Crenshaw hopped out of his Boise Bath and Kitchen Company Mini Stock and into a Meridian Speedway Midget alongside Mike Smith for a ten-lap exhibition.
Troy Evans, at the controls of his Matt Compton Race Engines, A&E Sharpening machine continued his summer of Touchdown Automotive Street Stock domination with his fifth-straight win Sunday.
Mike Soiseth and Johnethan Davis were set for a Domino's Legends showdown before contact with ten laps to go sent the lead duo spinning in turn four. This left Ken Frickey and Roxali Kamper in control of the resulting restart.
Kamper was fast in the outside line and took over the top spot on the Pepsi-Cola scoreboard but was soon challenged by Jerry Davis. Davis arrived on the youngster's rear bumper with three laps left and threw everything he had at her but came up half a car length short as Kamper parked her Discount Tires machine in the Caleb's Chop Shop Winner's Circle.
After thanking her sponsors, Kamper turned her attention to more important matters. "I'd like to thank all my friends from school, actually," Kamper said. "[they] have been insisting I get first place or else they wouldn't get me ice cream. So..."
Emilee Newman took control of the Zamp Pro-Late Model field early Sunday before Dalton Cristiani cleared traffic and motored by with six laps to go. A late race caution bunched the field, but Cristiani was too strong and parked his Gibson Diesel Performance, Karcher Auto Body machine in the Caleb's Chop Shop Winner's Circle for the sixth time this season.
The Boise Bath and Kitchen Mini Stocks closed main event action with their second 25-lap dash for cash presented by Ferguson Water Works. Again, chaos marked the early laps as four racers were swept up in a turn four spin. No significant damage was done, and all four cars returned to action.
Michael Capps and Keith Ostic led the race's early laps while Jason Sanders and Troy Palmer worked their way forward. Sanders was the first to break free, and at the halfway point put his Valley Property Management, Kings Pro Tire entry up front.
Sanders wheeled his racer hard to stay out front which he did until a caution flag slowed his run and allowed Palmer to restart to his inside. The green flag waved, and Palmer pulled ahead into turn one. Sanders fought back on the outside, but didn't have enough to challenge Palmer, who claimed the night's second $1,000 prize.
"I wanted to see two new winners tonight with this thousand dollar to win," said Palmer after his extended on-track celebration. "And we had two new winners."
Meridian Speedway crowns its first champion of 2022 as part of Zamp Nite at the Races this Saturday. The Project Filter Pro-4s settle their season, while the Bud Light NASCAR Modifieds, Pepsi Sprintcars, Zamp Pro-Late Models, Big Daddy's Barbecue Hornets, and Trammel Construction Stingers battle for both late season points and the night's Xtreme Photo Feature Flags. Plus, kids get their turn on the track with the season's final Dairy Queen Grill and Chill Bike Races for Kids. Log on to www.meridianspeedway.com for more information and to purchase your advance tickets now. We'll see you under the big yellow water tower this Saturday, September 10, at your NASCAR Home Track, Meridian Speedway.
---
Submitted By: Tyler Schild
Back to News